Emulsion Ready
---
---
Mesh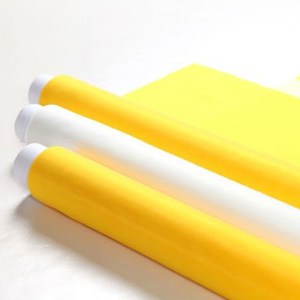 Mesh is the single most important component to a screen. It is available in a variety of thread counts (threads per inch) and colors (white, yellow, orange). The selection of mesh is determined by a number of factors for a screen. Some factors include the detail of the image, desired ink deposit, abrasion resistance and the chosen substrate for printing. Schilling Inc. hand selects the best mesh in the industry for the widest range of abilities. To further the range of possibilities, we work with Polyester, Stainless Steel and our proprietary Variant Mesh.
Polyester: "Silk" screen was coined from its use of silk for the mesh. However those days have long since passed. Today, Polyester is the dominate material for mesh. Its well rounded qualities in strength, abrasion resistance and cost are the reasons for its success. Schilling Inc. offers polyester mesh in a wide variety of thread counts and all three colors.
Stainless Steel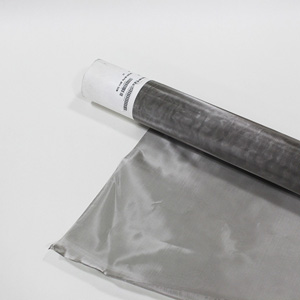 : If its pure strength you're after, or a material capable of standing up to high wear and tear environments, look no further than stainless steel mesh. Stainless steel mesh is incredibly strong and designed to hold up to a high tension loads, highly abrasive inks and substrates. Due to these qualities, along with its proven usefulness when extremely fine detail printing is required, Stainless Steel has seen an increase in popularity in both the Automotive and Electronics markets. Though its cost is higher than Polyester, nothing holds up nearly as well as Stainless Steel.
Variant: Driven by customer desire, Schilling Inc. worked with suppliers to develop our proprietary variant mesh. Variant mesh is a combination of multiple thread counts into one panel. This allows a print to have higher ink deposits with lower detail in certain areas and lower ink deposits with finer detail in other areas. Thus reducing the need for multiple screens and prints on one substrate, simplifying processes and increasing accuracy.
---
---