Equipment
Experienced technicians. Full-service capabilities.
We put our years of experience to work for our customers – providing equipment services that aid in their ability to produce the best possible product. We help customers understand all the variables in screen printing, optimizing print room set up, screen care and much more.
Our equipment team can give you an edge on your competition by offering a wide range of advanced machinery – like the Lüscher Technologies MultiDX! digital screen image setter. These machines will increase the quality of your products and the efficiency of your process.
Our Products & Services
Demonstrations
Consulting
Installation
Servicing
---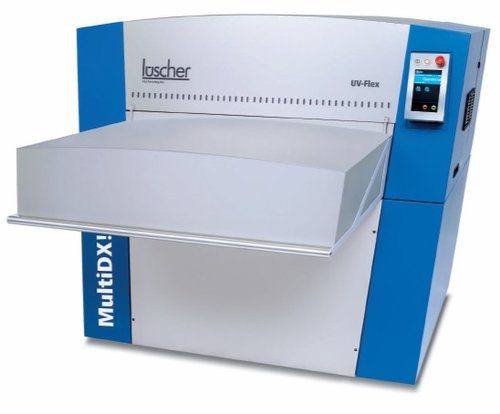 MultiDX! powered by Lüscher Technologies
Images fine line widths as thin as 20 microns
Produces trampoline screens that are the most dimensionally stable on the market
Multi-resolutions in one machine: 1270/2540 dpi, 2540/5080dpi, 5080/10160 resolution
Precise millijoule calibration
Images direct to screen with no photo-tooling
Works with any emulsion, cap film, or mesh, SBQ emulsions not mandated