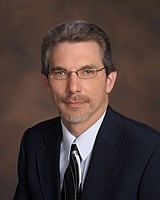 Galion, Ohio – Schilling Inc. recently announced the following promotions and organizational changes to better align the company for the future.
Pat Sabo, Chief Operating Officer, Schilling Inc.. Sabo began his career with the company in 1987, starting in production and moving through the ranks to his most recent position as the Manager of Research & Development. Sabo brings a wealth of knowledge and expertise in screen printing fabrication and all that it entails.
Sabo will direct, administer and coordinate the manufacturing of internal production and operational activities at all three Schilling Inc. production sites in accordance with policies, goals and the objectives that have been established for the company.As the COO, he will continue to provide the leadership, management and vision that is necessary to ensure the growth of the company.
"I am very excited for this next chapter in our company's history, and for the strength and dedication that Pat will bring to this position," states CEO Douglas M. Schilling.
Sunny Phung, Process Engineer and Research/ Development, Schilling Inc.. Phung began his career with the company in May 2014 as the Artwork Services Final Inspector and has been instrumental in several projects. With a bachelor's in Mechanical Engineering from The Ohio State University, he brings skills in Design Analysis and Validation, Statistical and Process Analysis and Project Management.
Phung's new responsibilities will include process improvements, automation, new equipment design and installation, facility improvements. He will also handle research and development of custom and proprietary projects.
"I am looking forward to seeing the positive impacts Sunny will make on Schilling Inc.," states CEO Douglas M. Schilling.
Miranda Jones, Marketing and Administrative Assistant, Schilling Inc.. Jones began her career with the company in March 2014 in the Screen Fabrication Department. Jones' experience and view within the company gives her the working history and knowledge of the company to prepare her for the marketing position.
Working on completing her bachelor's degree in communications at The Ohio State University, Jones will also be the Administrative Assistant to CEO Douglas M. Schilling.
"I am thrilled to have Miranda on board, and for the enthusiasm and attention to detail that she brings with her to this new positon," states CEO Douglas M. Schilling.