Welcome Seri-Prep Services, Inc. to the Schilling Inc. family!
---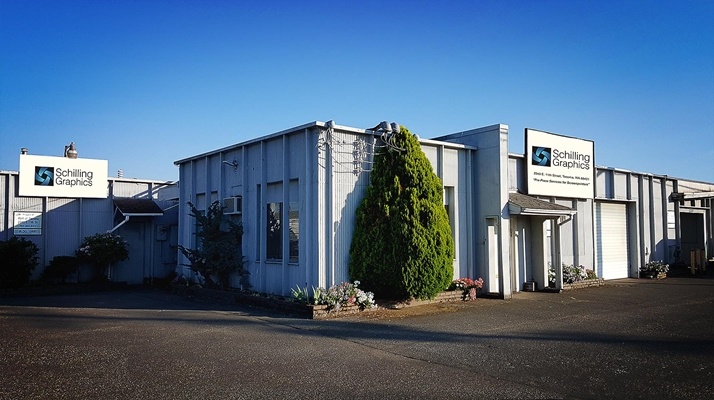 PRESS RELEASE:
Galion, Ohio – August 1, 2016 – Seri Prep Services, Inc. of Tacoma, Washington, has joined the Schilling Inc. family and will be the regional production site for the Northwest. Schilling Inc., headquartered in Galion, Ohio, is expanding its regional presence to improve overall customer experiences across the entire United States, enabling them to offer enhanced solutions by providing additional depth of products, services and technology. Seri-Prep has been the leading supplier of prepress screen printing services in the northwest region for 25 years, supplying the general screen printing market, as well as the architectural glass markets.
Celebrating its 50th Anniversary, Schilling Inc. has production facilities in Galion, Ohio, Owatonna, Minnesota and Rancho Cucamonga, California, providing custom silkscreen and printing solutions to the automotive, architectural, textile, electronic and other industries. Seri-Prep's production members are a great fit with the rest of the Schilling Inc.'s team, focusing on providing quality products and solutions while taking care of the customer.
Schilling Inc. intends to carry on the traditions and heritages of firms that were started as family-owned businesses. "We have earned a reputation for excellence in products and services, and the addition of the Tacoma site will further enhance this concept," said Doug Schilling, CEO of Schilling Inc..