UV screen printing ink.
The Starflex ink series has been developed for the membrane switch market.
SPECIFICATIONS
System: UV screen printing ink
Drying: curing under UV light
Finish: glossy
BENEFITS
Its high flexibility allows die cutting in the ink as well as embossing.
The opaque and very intense colors will give a perfect rendering on transparent substrates.
SUBSTRATES
Semi-flexible polycarbonates
Coated PET sheets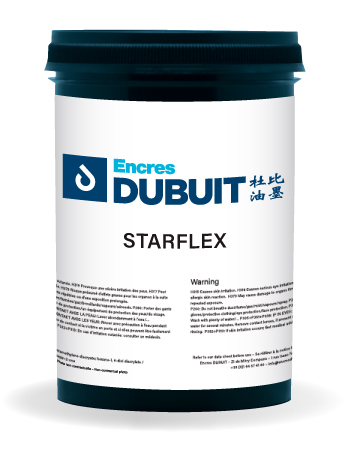 Technical Documentation