Artwork Services
Overseeing all of the graphics and film production projects, the Artwork Services team provides an excellent product that only years of experience can guarantee. The creation of a world class silkscreen starts with a high quality image, which is the major focus for our team as they continue to exceed customer expectations.
Schilling's Artwork Service Department continues to work at the forefront with the latest in production methodologies for the screen manufacturing industry, as well providing firsthand technical support and direction to help meet customer graphics requirements.
Hear from Our Team Members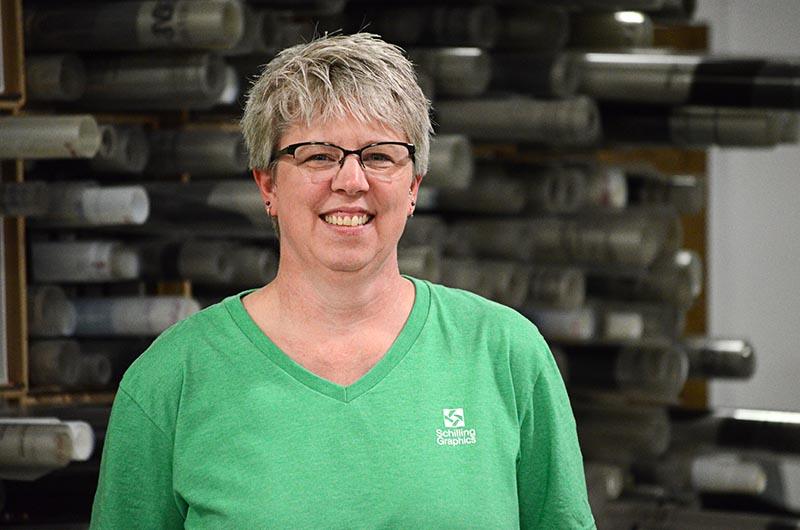 Shelley - CAD Operator
Describe the career path you have taken at Schilling Inc.
When I started here, we did in-house screen printing and offset printing. I started as a screen printer's helper, then a screen printer. From there I moved on to artwork services, which is where I currently work.
What is your favorite part of the job
My favorite part is working on the architectural jobs and the occasional decal or out-of-the-ordinary job we get.
What do you think it takes to be successful at Schilling Inc.
I feel to be successful, you need to stay positive about what you do and to continue to learn as much as you can.
Describe the relationships you have built with your co-workers
I really like the people I work with, they are like family (cliche, but true). We have been through a lot together.